Whether it's long sunny days or sharp showers and thunderstorms that you prefer, summer can be a range of different things for different people. For most of us there's always the expectation that summer will be filled with long, hot, lazy days and sunshine from dawn to dusk. The anticipation of trips to the beach and getting the barbeque out can almost be too much to bear. Alas for us Aussies it's usually more often showers than sunshine and when the sun does come out it is stinking hot and over 42'c.
Summer is the time to relax and play outside, but sun and fun does not come worry-free. Skin damage and dehydration are serious concerns in the summer sun and heat. Whether you're relaxing by the pool, heading to the beach, packing for a road trip, or gearing up for a run, follow our tips to beat the heat and stay safe.
1. Skin Safety -
Never forget the sunscreen! and I don't mean last years.
Sunscreens labeled broad spectrum are best, because these types optimally block UVA and UVB sunlight. Sunscreens with zinc oxide and titanium dioxide only do not optimally block all the wavelengths of sunlight. There are a lot more skin cancers popping up of late amongst our friends and family, you need to note the importance of applying daily, not just on days spent at the beach.
2. Hydration -
When you're out for a run, working in the yard, playing Frisbee on the beach, or simply lounging by the pool, don't forget to bring your water bottle. Dehydration is a serious issue that could be life-threatening when not treated properly. Thirst, dry mouth, headache and dizziness could be signs of mild to moderate dehydration. You can prevent dehydration before it starts by filling up on fluids, and I don't mean by the amber kind ;)
While there is no science to prove you need exactly eight glasses of water a day, it is a good estimate and an easy goal to remember. Coffee, tea, almond milk, juice and foods that have a high percentage of water—especially fruits and vegetables—all count towards your daily water intake.
3. Blue Skies
- Summer is the time for blue skies and rising temperatures that you can take all the colourful sundresses out, reach at the back of the cupboard for those flip-flops and sandals, put on your new sunglasses and your trusty ancient straw hat. And if the boyfriend (husband, dad, granddad, uncle, brother) still keeps that Hawaiian shirt at the back of the wardrobe (you know the one I mean, right) now it's the time to dig it up and encourage him to wear it. Have an awesome summer!!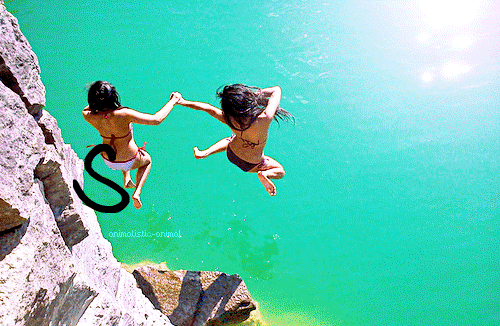 Showcasing the gorgeous new works available right now, so what are you waiting for, come take a walk to our destinations for today: -
Dress:- Mimikri - Ruffle Dress / Michou khaki_FM_Maitreya - (New) @ Cosmopolitan
Bracelet:
- Cae :: Hana :: Bracelets (L)
- (New)
@
Cosmopolitan
Skin: - Glam Affair - Medison - Catwa Mesh Head Applier - (New) @
Kustom 9
Hair:
- +elua+ Nicole_Lightblonde [fitted1] -
(New) @
Kustom 9
Hat: - E-Clipse Cowboy Hat Unisex
Water Bottle: -Kalopsia - Daisy's Water Bottle - Chug